Austin Texas Portrait Photography Tim Babiak
When you're doing portrait photography, you can take several approaches. For me, I try to accomplish two things. First, I want the final image to be the best image the subject has ever had made of them. The second goal is to create a portrait that is about the subject. In other words, the image shouldn't get comments like "great photographer!" or "beautiful lighting!". With these two goals in mind, I try to keep it simple. If there's a story to be told, I want it to be a simple story. If there's an expression then subtlety should be the hallmark.
A couple of years ago I had the opportunity to work with a talented young photographer and model named JonyRose. JonyRose went on to win the award for "People's Choice - Photographer" at the first Austin Fashion Week. At a young age she was great on both sides of the camera. With her work in front of the camera she had done a number of interesting editorial themes. As we planned the shoot, I suggested to JonyRose that she lacked a headshot in her portfolio. She said she wanted a headshot that incorporated a rose necklace that signified her name. With a portfolio of extreme images, I wanted an image that drew the viewer in with its simplicity and the subtlety of expression. This is what we came up with.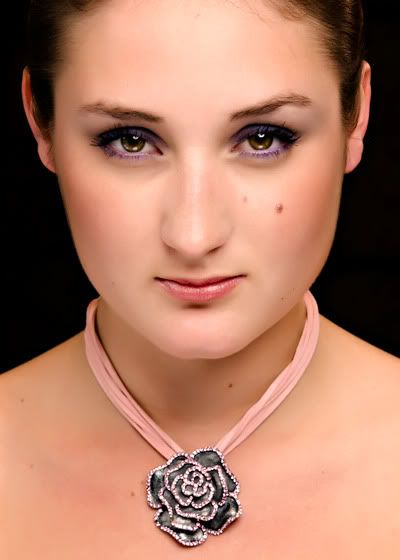 Tragically, about a year after we shot together, JonyRose died unexpectedly. The Austin photography and modeling community was shocked and distraught. One of its own had been taken by sepsis. In the ensuing memorial services I saw that the image we created was used. I soon found out that this image was JonyRose's favorite. I was stunned, humbled and honored.
If you're in Austin, on Saturday, April 2, friends of JonyRose have organized a benefit for the Sepsis Alliance - http://artoftherose.eventbrite.com/. If you can't attend the benefit, visit http://www.sepsisalliance.org/faces/jonyrose_filip/ to make a donation.